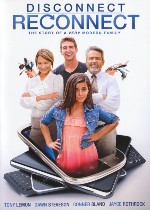 Disconnect. Reconnect.
(February 2013)
A modern family loses sight of what matters when they grow too dependent on technology in this timely tale of electronic addiction. When a mysterious glitch unplugs all the conveniences of modern communication, Mark Van Der Poole and his family are forced to adjust their frantic lives that are bound to gadgets too numerous to count.

Without the Internet or their cell phones, the Van Der Pooles suffer a sudden withdrawal from their devices. Now they're forced to face the best and worst in each other, as they explore old fashioned fun, family, and faith. In the process, they rediscover the real connectedness they hadn't even realized they had lost.
latest
fiction book trailer
christian fiction
authors