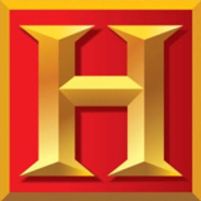 Based On True Stories: "The Bible" Comes to History Channel
(June 9, 2011)
A 10-part scripted series based on The Bible is coming in 2013 to the History Channel, produced by Survivor-producer Mark Burnett and his wife, Touched By An Angel star Roma Downey. The docu-drama will combine live action with CGI to retell such familiar events as the Great Flood, the Exodus and the Resurrection of Jesus.

"The Bible" will draw from the New International Version and the New Revised Standard Version translations of the Bible, and a team of theologians and scholars will serve as consultants. The plan also includes location shooting in the Middle East.

"Our job," Burnett told AP, "is to tell the stories in an emotionally connected way."

"This is probably the most important book in mankind, regardless of your beliefs or religious affiliation," History Channel president and general manager Nancy Dubuc told The Hollywood Reporter. "We spend a lot of time talking about this book, and probably not enough time knowing what's in it. One of the most important things about history is knowing the stories of history."
latest
fiction book trailer
christian fiction
authors